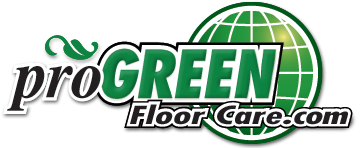 Carpet & Upholstery Cleaning
Truckmounted ultra high-powered steam cleaning
ProGreen utilizes the latest technology and highest powered equipment. Our machines are designed to penetrate all the way to the base of your carpet, not just cleaning the surface. This means that you get cleaner carpets that stay cleaner longer.
Heavily Soiled Traffic Areas?
This is where you will really see the difference. ProGreen uses a mechanical agitation machine to deep clean even the most soiled traffic areas. This special step gives you a deeper cleaning in high traffic areas to remove soil and residues others leave behind.
Pet Odor & Stains?
ProGreen specializes in permanently removing your pet odor concerns. We don't just mask the odor, we use a unique process that breaks down the urine so that we can extract it from the padding and carpet. We treat the area with a proprietary blend of enzymes and odor counteractants that will leave your carpet smelling citrus fresh.
F.A.Q. (Frequently Asked Questions)
1. Why should I call a professional carpet cleaner?
Professional carpet cleaners not only have the experience but the equipment to do a more thorough, longer-lasting job. Their equipment has much more extraction power than the rental units available to individuals. This means the carpet will dry more quickly. Because they understand carpet construction, they are better equipped to make decisions about carpet cleaning solutions.
2. What is steam cleaning? (Hot Water Extraction)
Steam cleaning is also referred to as hot water extraction. In this situation, a hot water cleaning solution is sprayed into your carpet fibers and quickly removed with a powerful vacuum system. This process is not damaging to your carpets and is truly the only way to thoroughly clean them. Carpet cleaners who use hot water extraction will either have a portable or a truck-mounted unit.

The latter offers the best results because it recovers more than 95% of the water used in the cleaning. Portable units, on the other hand, are good for high-rise apartments and office buildings. We use a multi-step steam-cleaning process: pre-vacuum, pre-spray of a cleaning treatment and a final rinse with clean water and a neutralizing agent. A ProGreen Service technician will determine the best cleaning treatment upon inspection of the carpet to be cleaned.
3. Won't water ruin my carpet?
Typically, wall to wall carpeting will not be ruined by water. Modern carpet structures are water resistant and the limited amount of water we do use is almost completely removed by our high powered, truck-mounted vacuum unit.
4. What is dry cleaning?
Unlike steam cleaning, the carpet cleaner does not use water—but instead applies a liquid foam crystallizing shampoo to your carpet. Once dry, it is then removed by vacuuming without a rinse of any kind. Unfortunately, the shampoos often leave a sticky residue behind. Dry cleaning is an effective method as an interim cleaning process and can effectively be used to suspend dirt prior to steam-cleaning in restorative situations.

However, it is not considered to be an actual cleaning process. Generally, dry cleaning is recommended when water based cleaning will cause shrinkage or discoloration. A ProGreen Service technician will determine the best cleaning treatment (steam cleaning vs. dry cleaning) upon inspection of the carpet to be cleaned.
5. How often should I have my carpet cleaned?
On average, it is recommended you have your carpets cleaned once per year. Although, some situations call for more frequent cleanings—kids, allergies, pets, etc. Like sandpaper, dirt is an abrasive. Every time you walk, you grind any dirt present into the carpet fibres. This abrasion causes the carpeting to wear out more quickly than a clean carpet. Routine vacuuming does help, but will not completely remove damaging dirt particles.
6. How often should I have my upholstery cleaned?
According to American Furniture Manufacturers Association, you should not let your upholstery get soiled to the point of a noticeable or visible change in the color of the fabric. As part of your routine cleaning, we recommend you have your upholstery cleaned once every 18 to 24 months.
7. How long will it take for my carpet to dry?
Drying time is regulated by humidity, air flow in the room and the type of carpet. Air conditioning or heat, depending on the time of year, will help speed the process. It typically takes 1 to 3 hours for truck mounted steam cleaning and 4 to 6 hours if we use our high-powered portable unit.
8. How long do I have to wait after cleaning to let my children or pets on the carpet?
You can walk on the carpeting with clean feet, socks or shoes while it is still wet. Activity should be limited to light foot traffic until the carpet is dry.
9. Will cleaning ultimately make it soil more quickly?
Our deep steam cleaning method rinses virtually all cleaning agents out of your carpet. This means there is no residue left behind to attract dirt.
10. Can I have both my area rug and the wall to wall carpeting cleaned at the same time?
If your area rug is made of synthetic fibres and you have enough room for cleaning and drying, we can clean both at the same time. Should your area rugs require a special cleaning treatment, we will pick them up and deliver them back to you at no extra charge.
11. Do you move furniture?
We move most furniture including sofas, tables and chairs. We usually don't move heavy pieces like dressers, beds, china cabinets, electronics, pianos etc. If we can move it easily, without causing any damage, we will. All we ask is that you remove any loose items (knick-knacks, books, etc.).
Call ProGreen Floor Care today for all of your carpet and upholstery cleaning needs at (416)801-7073